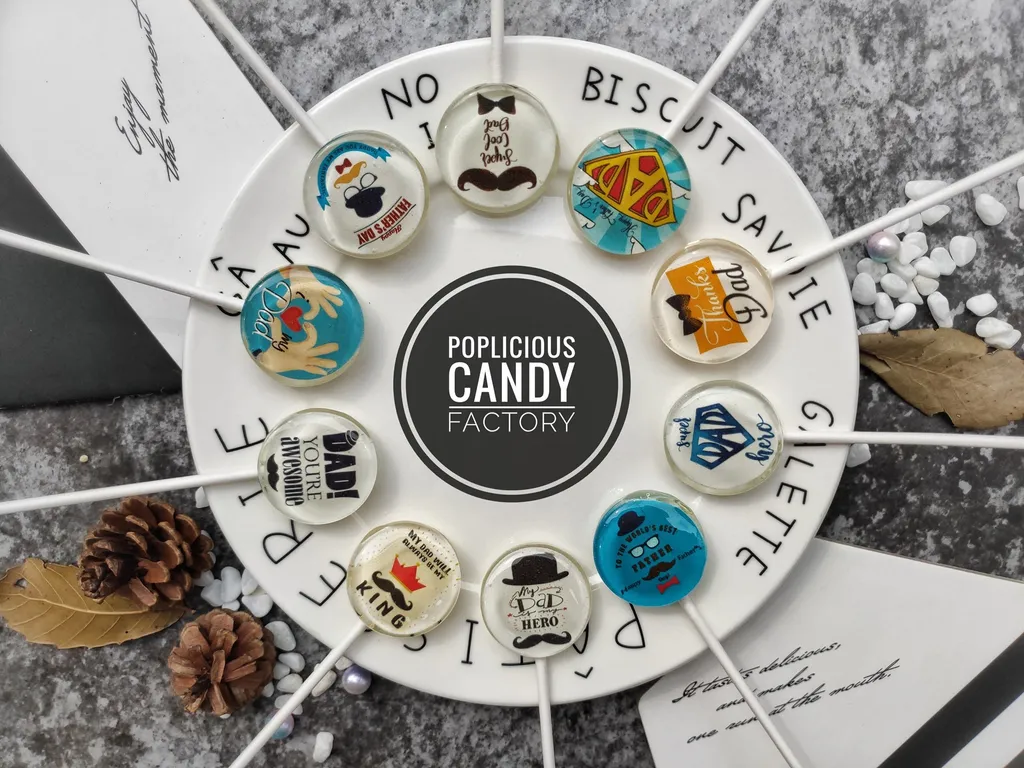 Father's Day Promotion ( Limited Stock )
Father's Day Specials!
Having trouble selecting Special Father's day gifts? Why not consider our Unique & Memorable Collection Lollipops. Reserve now ❤ for Father's Day in-time delivery & Enjoy Special Offers!
Matching Ribbon Included

Gift Box Included

Lollipop Size 3.5cm x 18cm

Fixed Design (10pcs Lollipop )

Size 22cm x 16cm x 5cm
时下最夯的父亲节礼物! 母亲节特价
是否烦恼着选父亲节礼物呢?想要特别又有纪念价值的礼物?这款高贵大方的父亲节系列棒棒糖绝对是你的首选!还等什么?存货有限,赶快预订哦❤
每支棒棒糖都会佩戴各自的绑带

盒子的大小是 22cm x 16cm x 5cm

棒棒糖大小 3.5cm x 18cm

设计如图,不能订制 ( 10支棒棒糖如图,不能订制 )

有包装盒
*As it is 100% handmade, the actual size and color of each lollipop may vary from the information and photos provided.
*因为纯手工制,实际尺寸和颜色与我们提供的数据和图片可能存在细微的差异。敬请见谅。
---