Healthy Real Fruit Candy Collection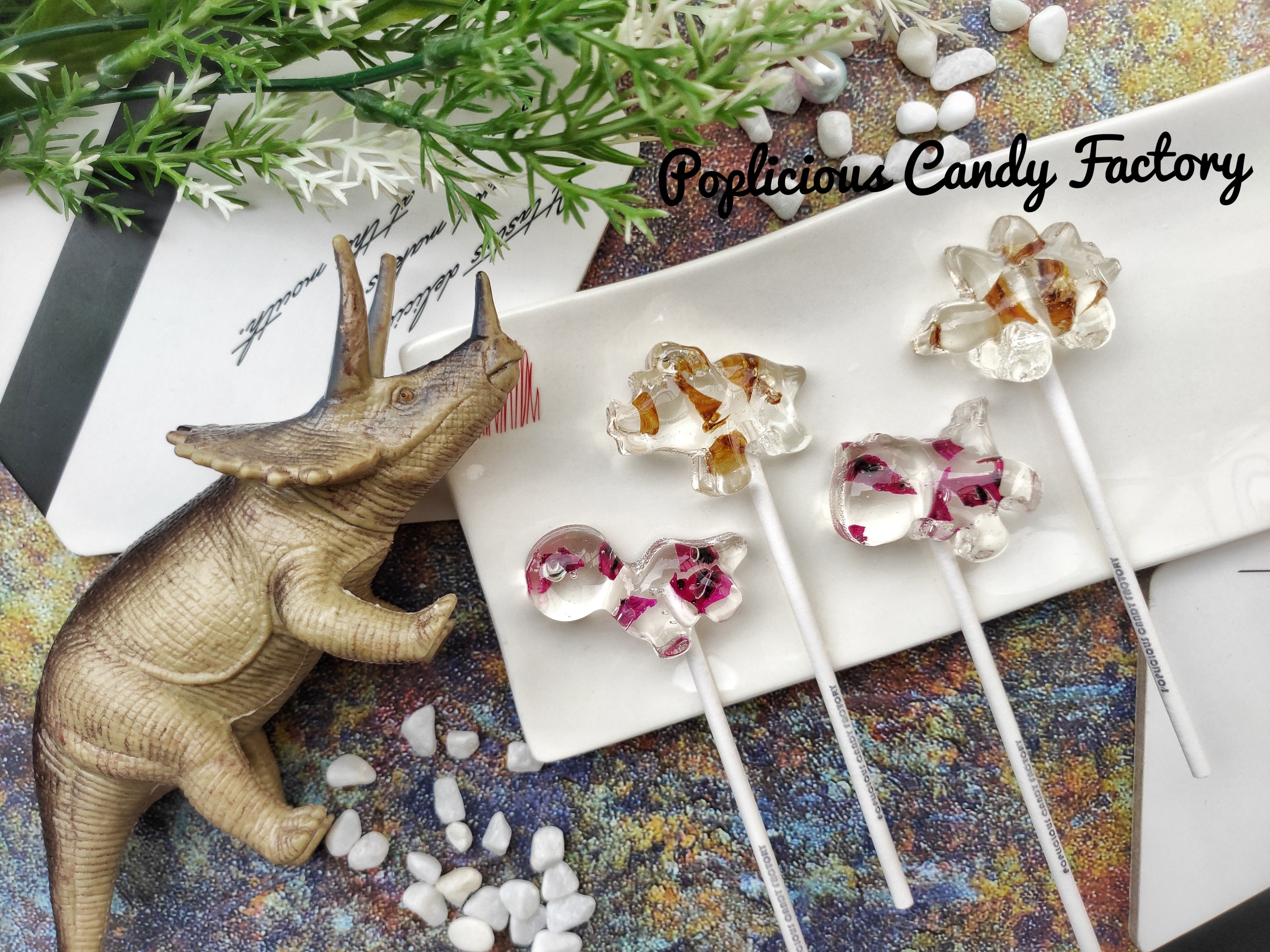 Healthy Real Fruit Lollipop Collection
Trying to find a great treat without sugar ,contains low calories & no preservatives ? The Malayisa's first sugar free lollipop line is now available! Tooth-friendly candy is a perfect treat for every candy lover!
✔

Sugar Free, Vegan and Dairy-Free tooth friendly candy

✔Homemade

, MOM APPROVED: Made with love for every child and adult in mind with a sweet tooth.

✔Low Calories

✔Made with Real Fruit contain a good dose of vitamin and antioxidants with each bite.

✔Red dates which helps to digest food, tonify blood and calm the mind and also improve insomnia.

✔No P

reservatives
Reserve now & Enjoy Special Offers!
Gift Box Included

Lollipop Size 3.5cm x 13cm ( 10pcs/set )

Fixed Design

Lemon, Blackcurrant,Honeydew and Pineapple Flavor ( Mixed Randomly )

Size 22cm x 16cm x 5cm
水果版本棒棒糖
全马首家自创无糖棒棒糖! 精致可口,不但可以收藏还健康。再也不用担心小孩子吃了会蛀牙啦!
产品特色:
✔无糖,一样甜美可口,帮助你拥有迷人的笑容
✔不含防腐剂,無麩質, 不含堅果, 不含乳製品, 不含脂肪, 全素可食
✔低卡路里,爱美女生吃了不会肥胖,老人家吃了不会血糖高
✔小孩子吃了不会蛀牙而且有保护牙齿功能
✔真水果糖,水果不仅美味,而且还富含各种营养物质和高 Vitamin哦!
✔红枣糖果,红枣具有补虚益气、养血安神、健脾和胃等功效,是脾胃虚弱、气血不足、倦怠无力、失眠等患者良好的保健营养品。
存货有限,赶快预订哦❤
盒子的大小是 22cm x 16cm x 5cm

棒棒糖大小 3.5cm x 13cm ( 10支/一套 )

设计如图,不能订制

Lemon,Blackcurrant,HoneyDew,Pineapple口味

( 口味随机 )

有包装盒
*As it is 100% handmade, the actual size and color of each lollipop may vary from the information and photos provided.
*因为纯手工制,实际尺寸和颜色与我们提供的数据和图片可能存在细微的差异。敬请见谅。
---