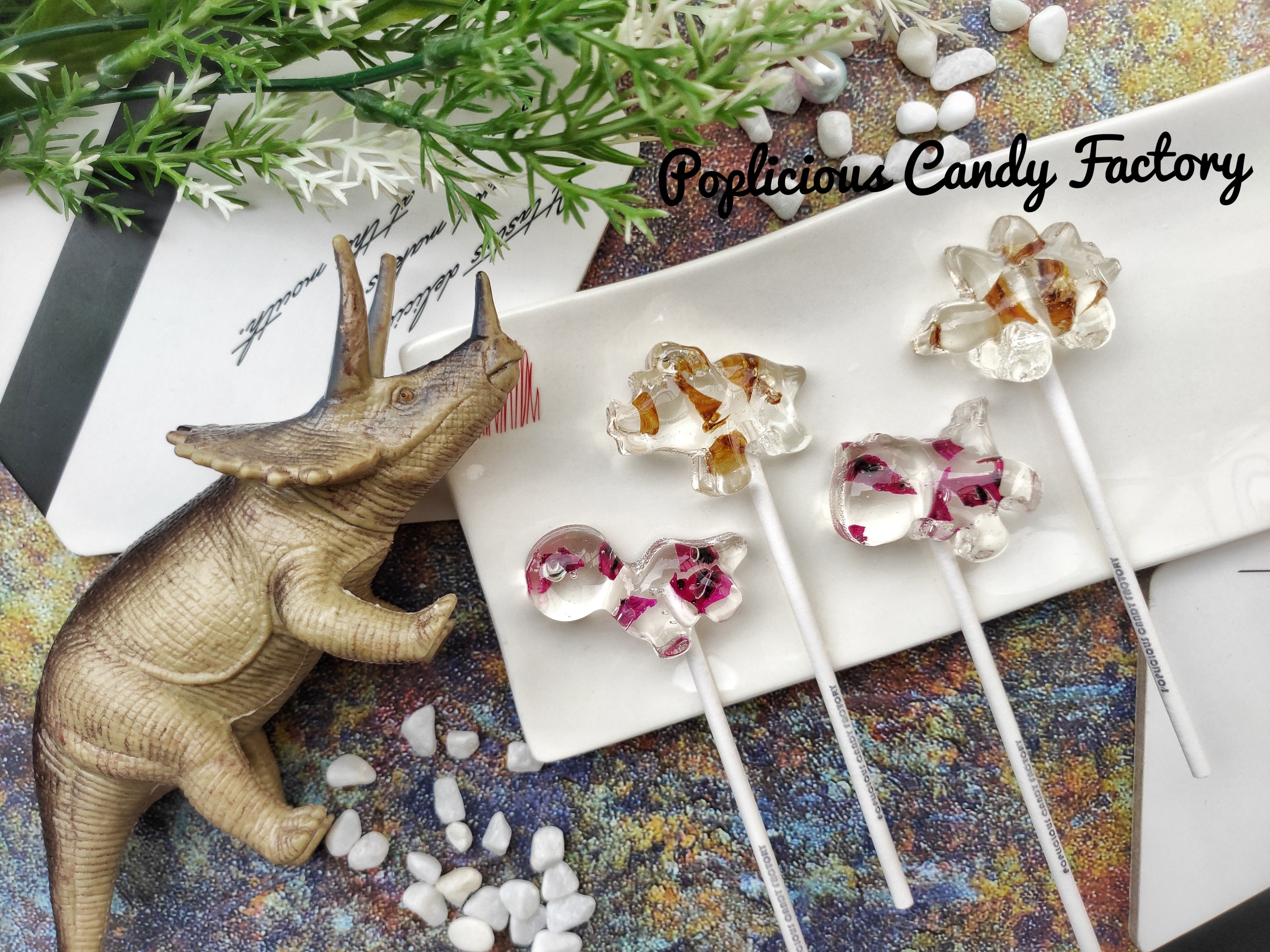 Roar!!!!!!Dinosaurs have always fascinated us ! If you're a fan of dinosaurs you cant miss out this dinosour Lollipop! First and only in Malaysia! Not only Delicious and also Good Looking! Our candy is : -
❤️ SUGAR FREE & does not cause Tooth Decay
❤️ Suitable for all ages
❤️ Contains Low Calories & NO preservatives
Size 3.5cm x 13cm ( Fixed ), 10pcs

Indiviadually Wrapped

Fixed Design ( Randomly ), 10pcs

No Colouring, Sugar Free Candy

2 Flavors : Lemon and Pepsi
Inbox us if u have Large Order.
研究显示喜欢恐龙的朋友都是特别聪明和可爱!全马首家恐龙棒棒糖出炉啦!不但好吃而且好看!
我们家棒棒糖:-
❤️无糖棒棒糖小孩子吃了不会蛀牙
❤️适合任何年龄的帅哥美女
❤️ 低卡路里和无防腐剂
棒棒糖的大小是 3.5cm x 13cm

单支包装

如果需要大量棒棒糖,麻烦INBOX 我们

不含色素,无糖棒棒糖

2个口味 : Lemon And Pepsi
*As it is 100% handmade, the actual size and color of each lollipop may vary from the information and photos provided.
*因为纯手工制,实际尺寸和颜色与我们提供的数据和图片可能存在细微的差异。敬请见谅。
---